Google's Coding Competitions
Looking for more challenges?
Google's Coding Competitions are meant to enthrall, challenge, and test coders around the world. Try your hand at one, or all three.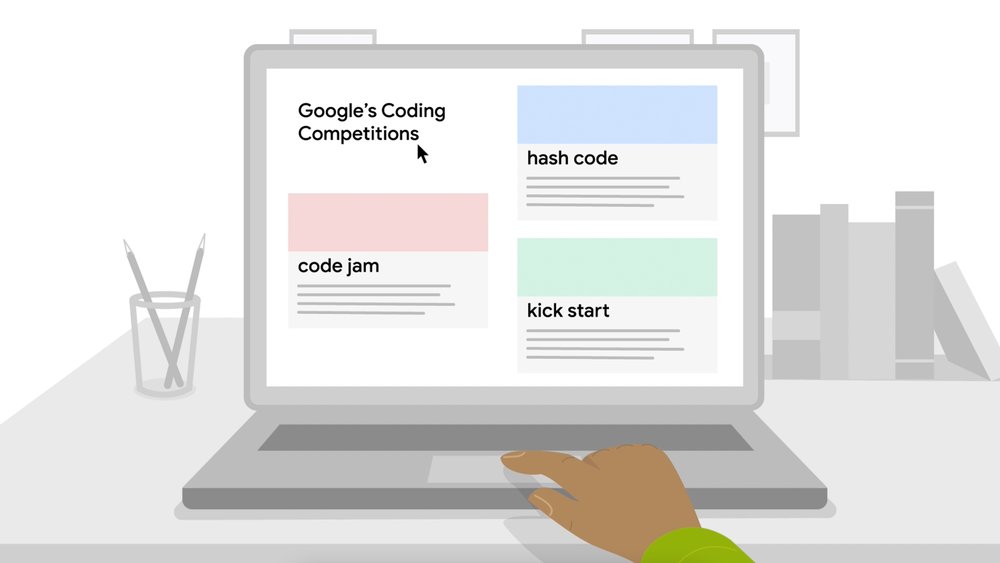 Google's Coding Competitions are back for 2021 with multiple opportunities for participants to improve their programming skills by solving algorithmic problems designed by Google engineers.
CODE JAM:
Put your skills to the test as you work your way through multiple rounds of algorithmic puzzles for the title of Code Jam Champ and $15,000. Do you have what it takes?
Registration for Code Jam 2021 is open
Code Jam is back for its 18th year! Join the Code Jam community and take on a series of intriguing algorithmic puzzles designed by Google engineers. You'll have a chance to earn the coveted title of Code Jam Champion and win $15,000 at the World Finals. What are you waiting for?
Click Here For Registration for Code Jam
KICK START:
Hone your coding skills with algorithmic puzzles meant for students and those new to coding competitions. Participate in one round or join them all. What are you waiting for?
Registration for Kick Start 2021 is open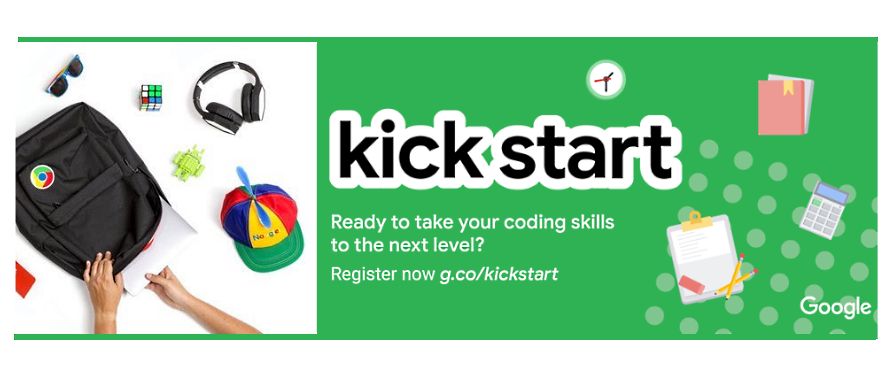 Ready to solve fun, challenging problems? Kick Start hosts online rounds throughout the year, giving participants the opportunity to test and grow their coding abilities while getting a sample of the programming skills needed for a technical career at Google. Participate in one or join them all!